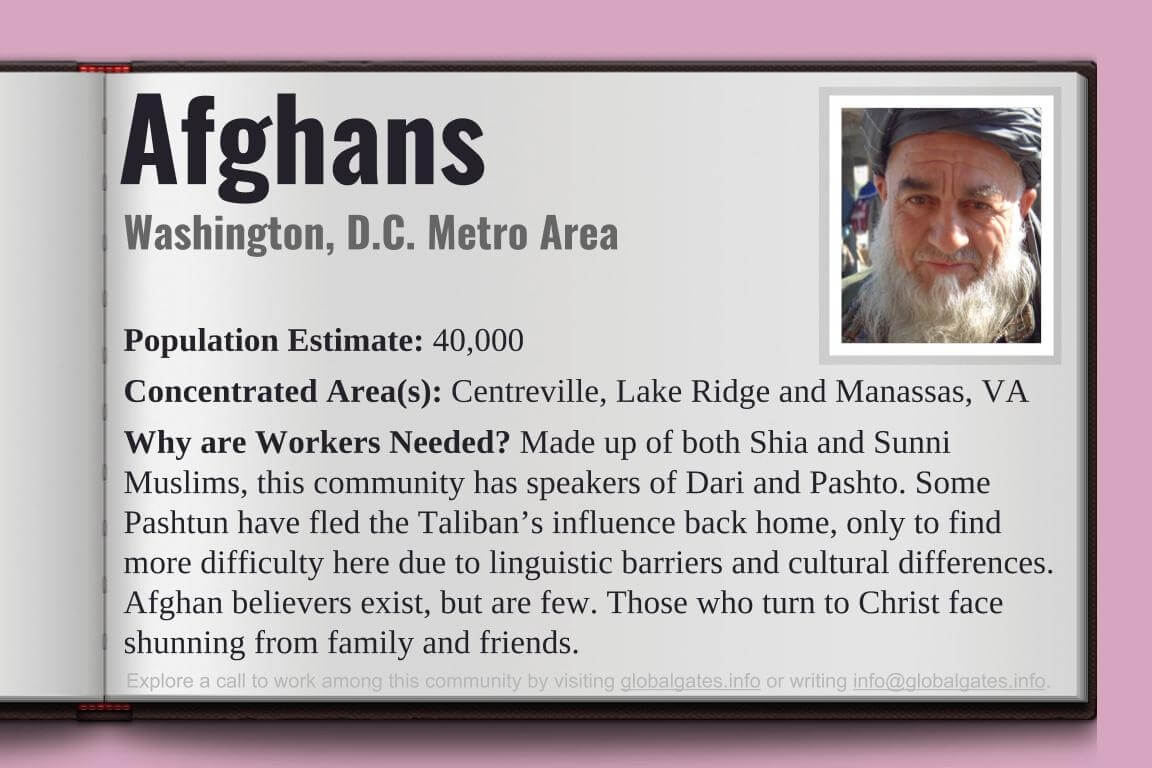 Quick Info
Metropolitan Area: Washington D.C.
Concentrated Area: Centreville, Lake Ridge and Manassas, VA
Why are Workers Needed?
Made up of both Shia and Sunni Muslims, this community has speakers of Dari and Pashto. Some Pashtun have fled the Taliban's influence back home, only to find more difficulty here due to linguistic barriers and cultural differences. Afghan believers exist, but are few. Those who turn to Christ face shunning from family and friends.